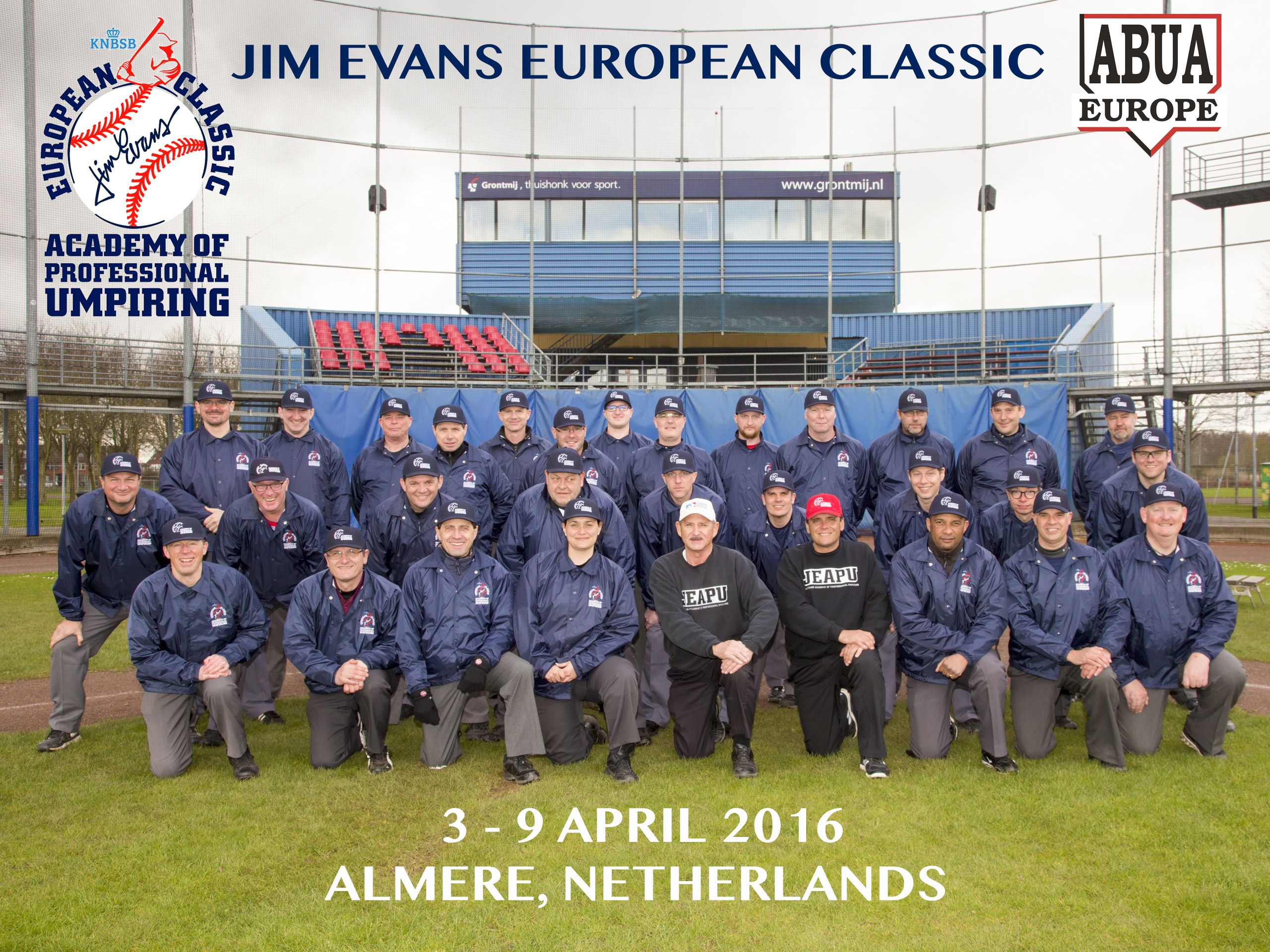 The 2016 edition of the Jim Evans European Classis is over. 27 students out of 11 nations attended an intense 6 1/2 days umpire clinic with chief instructor Jim Evans, instructor Mike Fichter and the assistant instructors Bruno Hubler and Sascha Pammesberger.
Photos and Videos will be published soon on this website.
We want to thank all participants, instructors and volunteers of B.S.C. Almere '90 and hope to see you all at the JEEC 2018.