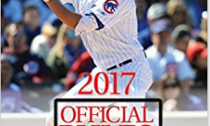 In most European countries baseball is usually played under the Official Baseball Rules of the last year, that means this year with the version of 2017. The most remarkable change concerns the Intentional Base on Balls rules.
Official Baseball Rules 2017
Definition of Terms: A BASE ON BALLS is an award of first base granted to a batter who, during his time at bat, receives four pitches outside the strike zone or following a signal from the defensive team's manager to the umpire that he intends to intentionally walk the batter. If the manager informs the umpire of this intention, the umpire shall award the batter first base as if the batter had received four pitches outside the strike zone.
Rule 5.05(b)(1) Comment (Rule 6.08(a) Comment): A batter who is entitled to first base because of a...
Read More