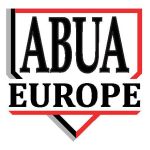 Join and support our community – register now!
Our mission is to improve the overall quality of officiating throughout amateur baseball, and to provide an international organisation under which local associations and individual umpires can promote professionalism, integrity and a love for the game of baseball.
Annual individual standard membership dues are 25€. For your 25€ membership investment, ABUA-E benefits include the following:
Members only access to special contents at www.umpire.org
ABUA newsletters sent to your e-mail address
10 percent discount on apparel and equipment at Honig's Europe (+420 775 579 115; www.honigs-europe.com)
Special monthly Honig's equipment and apparel promotions for members only
20 percent discount on selected ABUA camps and clinics
Yearly plastic membership card
Tuition discounts at selected Jim Evans Academy clinics like JEEC
And the most important thing: You are part of a community!
For further information or any question write us an E-mail to info@umpire.eu.