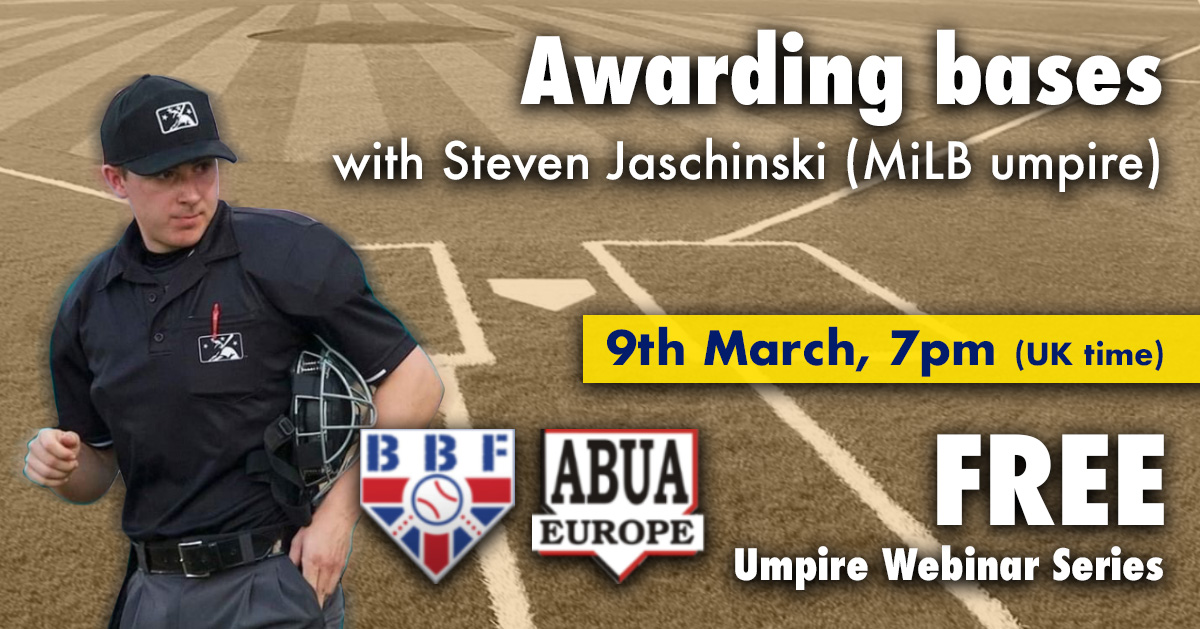 Not one of the flashiest topics when it comes to rules and game management but awarding bases is an extremely important subject to understand and execute perfectly in game situations.
Learn the details, understand where to look, what to focus on so when the time comes, you'll know "where to put runners".
Host: MiLB umpire Steven Jaschinski
Please register via this link (if you have registered before, you don't need to register again):
Call details will be shared before the event.